Why choose our Atlanta tutors at Dynamis Learning?
Are your children's grades suffering? Could it be they are having difficulties with a particular subject? Are learning gaps beginning to show up? Are they having difficulty completing and submitting work to their teacher? Are they falling behind because of the time spent on extracurricular activities which reduces the amount of time left to do homework? As a parent, you may be seeing some of these struggles. You, as a parent, are trying to help but can't!
We can help. Our tutors provide one on one tutoring for students in the Atlanta area.
Call Us
(770) 282-9931
or
Schedule your FREE consultation
About Dynamis Learning Academy
Dynamis Learning Academy is a K-12 tutoring service that helps students reach their potential. What sets Dynamis apart is that we listen, discuss and customize a program to meet your child's needs and goals using highly qualified tutors. After determining what is needed, a connection is made to a tutor that can best assist your child in his/her academic journey. The tutors who work for Dynamis Learning Academy have various endorsements such as reading, math, gifted, special education, SAT/ACT and more. The tutors are flexible, thus locations are convenient. The overall goal is to help your child be successful in school and in life.
6 reasons your child may need a tutor:
To help find the gaps formed over time from elementary school that are now showing up and causing havoc.
To determine if there may be something else holding your children back like a disability or weakness.
To help children stay on track and be consistent with practicing from the beginning of the school year, so their grades will not decline.
To help with organizational skills which is one of the major pitfalls for children when it comes to completing work.  Organization has various components.
To remove yourself as a parent from debating a child about their homework, so the parental relationship does not get strained.
To have accountability to someone other than their parent or their own teacher.
At Dynamis Learning Academy, we believe consistency in tutoring and practice gets results!
We first discuss what is being seen, identify where the child is academically and where he is struggling.

We then create a customized program for your child to meet his need.

A tutor that can help your child is introduced to you.

The tutor meets you in a convenient location.  (home, library, etc.)
Your first step is to schedule a FREE consultation with us.

During this call, we will identify where your child is struggling.

Get clear on your goals for your child.

Create a clear plan for you to move forward.

If tutoring is the answer, then we will discuss what your child's program should look like.
FREE DOWNLOAD:
THE EFFICIENT STUDENT GUIDE:
15 strategies to help your child manage schoolwork better
Is your child struggling to keep up with classes?
Do they forget about homework or struggle to get their work done on time?
Get your FREE copy of The Efficient Student Guide to learn the 15 strategies to help your child manage their work better!
(You'll also be signed up to receive future tips and helpful resources.)
Get your FREE copy of The Efficient Student Guide to learn the 15 strategies to help your child manage their work better!
(You'll also be signed up to receive future tips and helpful resources.)
How We Can Help
Dynamis Learning Academy is a teacher-owned and operated tutoring service business that understands the value of a good education.
Helen Panos - Education Expert
Degrees include BBA in Business Administration, Master of Education, Educational Specialist in Educational Administration and Supervision and certifications in Gifted In-Field, Teacher Support Specialist and Middle Grades Language Arts and Social Studies.
An accomplished educator/instructional specialist with over 20 years experience in a public school system
Several years of experience with curriculum design
A member of the State of Georgia's 6-7th grades Social Studies Framework Revision Team in 2008. Consulted and revised state curriculum.
Part of team that reviewed test questions for GA CRCT in 2008.
Served as a representative of the U.S. educator delegation to Beijing, China in 2012 through the People to People Ambassador Program.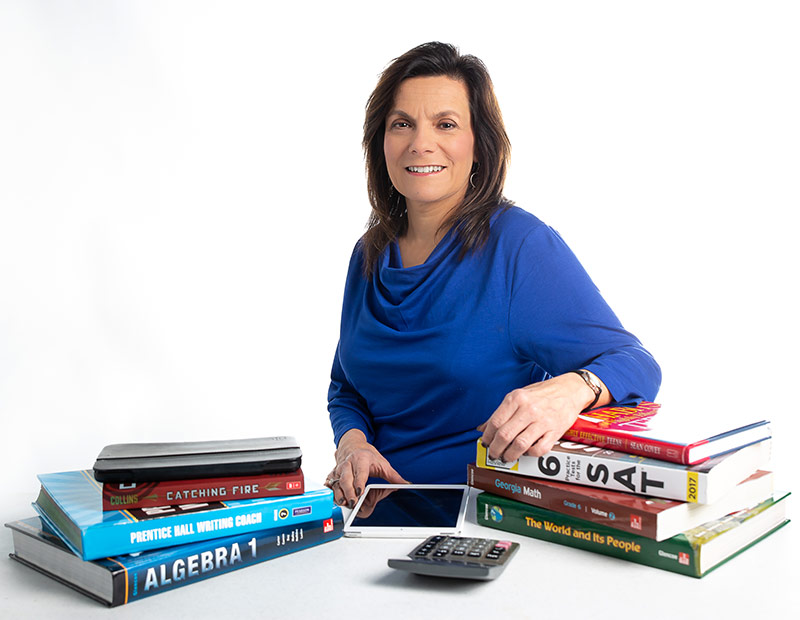 Lead Gifted Chair, Social Studies Contact, and 504 Chair for a public school in the metro area.
State Judge for Georgia Social Studies Fair
Active member of an Outreach Committee at church which helps coordinate service days, back-to-school drives, and assistance to homeless shelters, etc.
Member of Professional Association of Georgia Educators (PAGE)
Enjoys reading, biking, exercising, traveling, listening to music, and attending various forms of theatre (musicals, art and cultural events).
Book a FREE 15 minute consultation with Helen.